I like this scent, it's not a love like the Chole one, but it's a like. Which is actually a step up, because as I have said before, generally I'm not able to wear perfume or even smell the notes, so yeah it's a good thing to me.
Even though my tolerance for perfume has increased to the point that I can actually decipher some of the notes, I still have difficulty detecting the different layers and notes. So for me this is just a nice floral fragrance. I know that it doesn't seem like the highest praise, but I think that if you like floral that isn't overpowering or remind you of for lack of a better description old lady perfume. This one here is pretty good. I would recommend going in store to smell it and maybe get a sample.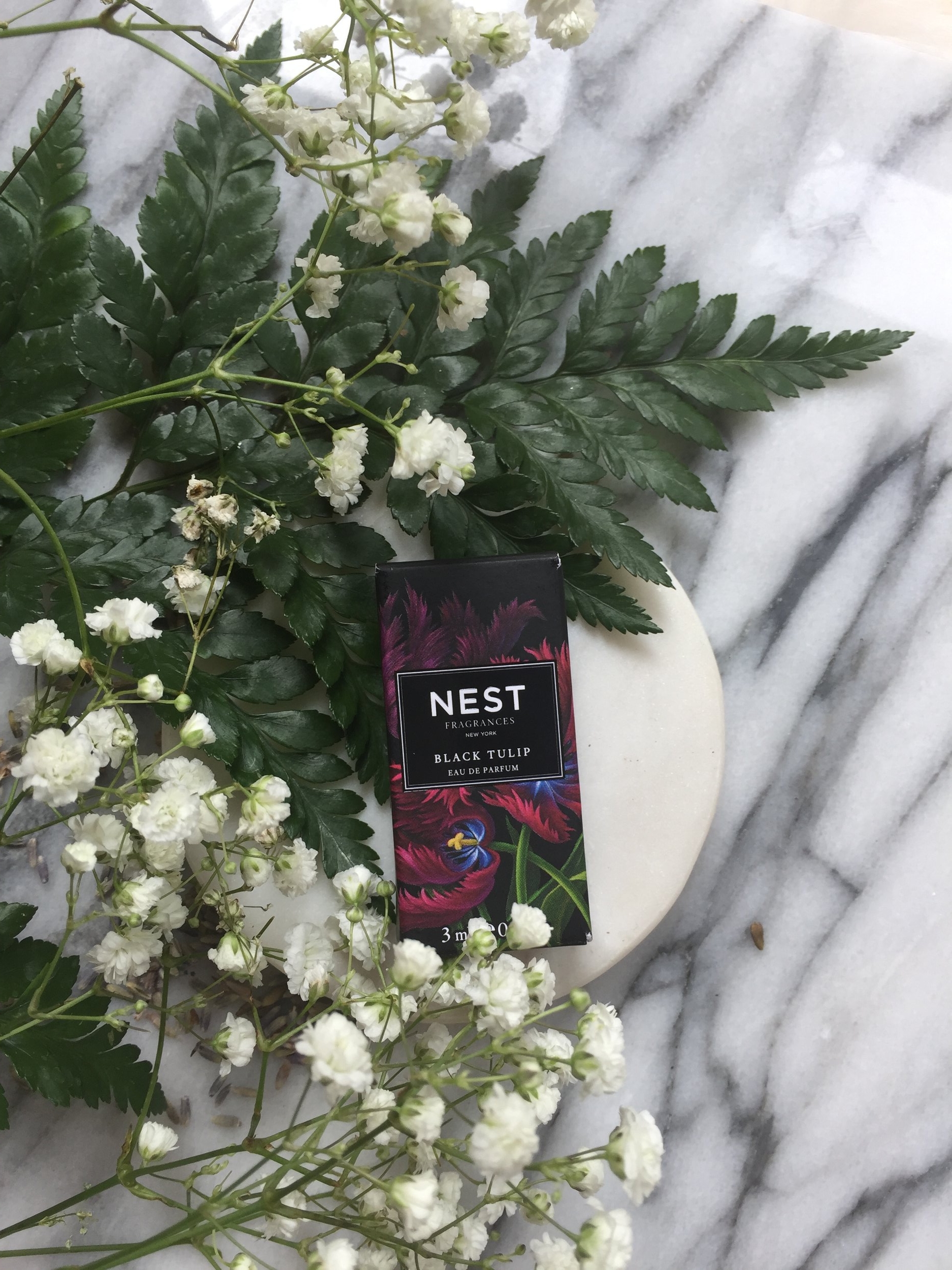 This is how the fragrance is described on the Sephora website.
Fragrance Family:
Floral
Scent Type:
Warm Florals
Key Notes:
Black Amber Plum, Pink Pepper, Japanese Violet
About:
Black amber plum is nuanced by the aroma of patchouli, pink pepper, and Japanese violet for a scent that is as provocative as it is seductive and alluring.
Inspired by the works of 18th Century British artist Mrs. Mary Delany, Laura Slatkin collaborated with master perfumers to translate these works of art into luxurious fragrances that capture the essence of each of the botanicals that adorn the products' striking packaging.
I agree with the scent type, I do think that there is an overall warmth to the fragrance. nothing heavy but it does help to give the scent some body. As for the key notes, I've never smelt any of those flowers so I can't say if the perfume is true to how they actually smell.
I will say that the art work on the full size bottle is gorgeous, sometime soon I will pick one up, but for now I'm going to stick with my little sample rollerball.
Whats your favourite floral perfume?